Description
PLEASE ALLOW UP TO 10 BUSINESS DAYS TO BE DISPATCHED FROM THE WAREHOUSE
The Better Living Over Bath Swivel Seat is designed to swivel 360° in both directions to allow the user a smoother transfer without having to step in and out of the bath.
The Swivel Seat has a locking lever to set the position and non-slip stoppers for maximum grip.  Once fitted over the bath, the seat feels safe and secure.
The Bath Seat has a lightweight base and will fit the majority of baths. The seat itself has water drainage holes to keep the user from slipping, as well as a contoured backrest and side support arm for extra stability.
Features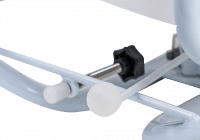 Screws fasten swivel chair to sides of bath with non-slip stoppers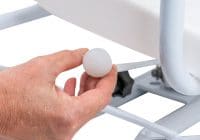 Locking lever sets the position