Description
The BetterLiving Community Bed is a practical and versatile option that can accommodate a range of home care needs. It is designed as a four-part profiling bed with an electric high-low height adjustment, backrest, knee break, and Trendelenburg tilt, which provide multiple positioning options to meet various needs.
The Community Bed comes equipped with a lightweight, water-resistant hand controller featuring soft-touch buttons for raising, lowering, and positioning. Additionally, it includes a one-touch auto-contouring feature for added convenience. The bed also features a lockout function, which is particularly useful for patients who are cognitively impaired and cannot operate the bed. Using a key, each function can be individually locked out, and the key is required to reactivate the functionality.
The BetterLiving Community Bed is available in two sizes: Single and King Single. To determine the most suitable size and optional accessories for your needs, please contact our Customer Service team by sending an enquiry.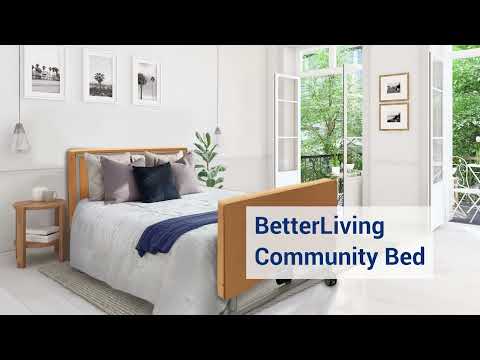 Features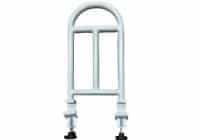 Grab Bar BE9002 (optional accessory)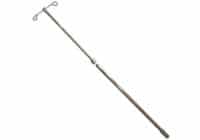 IV Pole BE8003 (optional accessory)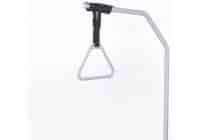 Self Help Pole BE7003 (optional accessory)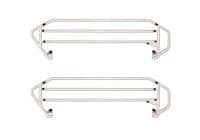 Side Rail - Three Quarter Length BE6003 (optional accessory - sold as a pair)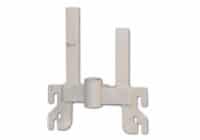 Transport Bracket Pair with 2 Hand Screw Knob BE4017 (optional accessory)