Description
The Dietz Power Sango Slimline is a narrow, scripted power chair. Its ultra-compact chassis is 53cm wide, making it ideal for tight spaces. Because it is a mid-wheel drive, the turning circle is very small.
There are several other narrow wheelchairs on the market. These chairs tend to compensate for the smaller chair base by reducing the size of the battery. The Sango slimline is unique as it's fitted with long-range, supercycle 60 Ah batteries. These high performing batteries offer plenty of power.
With its long-range and tight turning radius, the Sango Slimline can go many places.
The Sango range of wheelchairs is modular. Every component fitted above the base drive unit is identical to the Sango Advanced. This base unit is compatible with either the Sego comfort or Sego junior seating systems.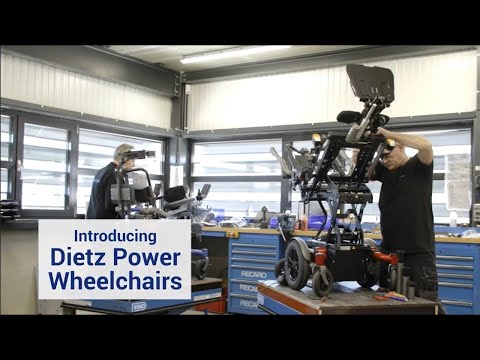 Features