Description
Etac Swift Shower Chair, a lightweight and sturdy solution for your shower needs. This chair is designed to be easy to handle and maneuver within your bathroom. It offers height adjustability and can be easily modified to ensure it is positioned correctly for the user's comfort.
The telescopic legs of the shower chair are equipped with unique soft ferrules that adapt to the contours of the surface underneath. This feature ensures maximum contact with the floor, providing stability even on uneven or wet tiled surfaces.
The plastic seat of the Swift Shower Chair is slightly contoured and features a non-slip pattern for added comfort and safety. It is designed with drainage holes to prevent water from collecting on the seat surface. Additionally, the seat includes a front recess opening, facilitating easy access for intimate hygiene needs.
For added versatility, the Swift Shower Chair comes with detachable backrest and armrests. This allows the user to convert the chair into a shower stool, with or without arm supports, according to their specific requirements.
The Etac Swift Shower Chair is available in two colour options in a standard size.  Choose the desired colour option from the provided drop down menu.
This product is delivered flat packed. Minimal assembly is required.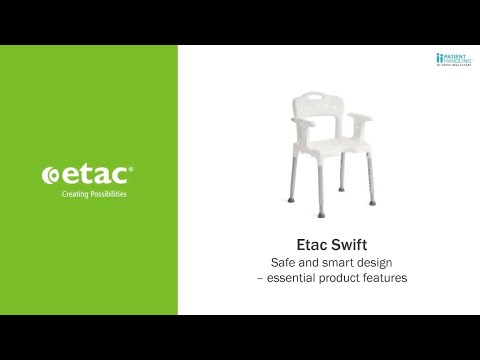 Features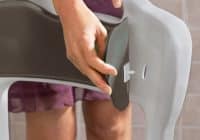 Etac Swift Back Support Pad: SKU 84005072 (sold separately)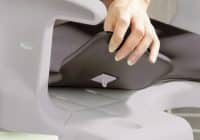 Etac Swift Seat Pad: SKU 84005073 (sold separately)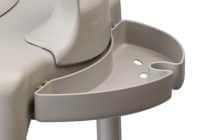 Etac Swift Soap Dish: SKU 80209266 (sold separately)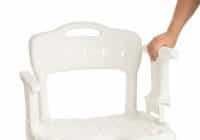 Removable Back-and Armrests