Description
The Molift Nomad is a powerful and easy to operate portable ceiling hoist. The unique curved design and 4 point suspension allows the user much greater head room and as a result a much more comfortable lift. The Molift Nomad ceiling hoist has built in handles and a weight of 6.8kg, making it easily moved from room to room as and when required using the  Molift Nomad Cart and Reacher Extension Arm.  The Nomad is also able to climb between ceiling rails.
The Molift Nomad is equipped with the Molift service notification software that tells you when a service is required based on usage and load. Using the Molift Service Tool it is possible to retrieve information about lifter usage.
The hoist motor is fitted with environmentally friendly NiMH batteries. It is equipped with electronic overload protection, electrical emergency lowering and emergency stop.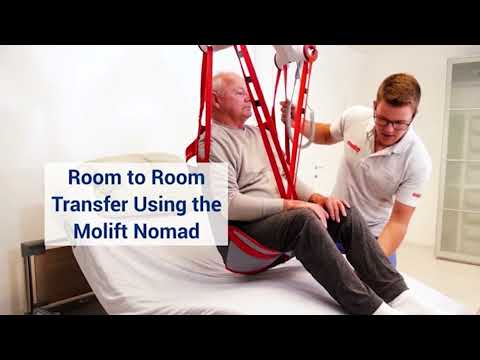 Features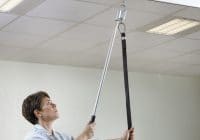 The Reacher Extension Arm (sold separately) takes away the stretching required to disconnect and reattach the Molift Nomad from the carriage on the rail.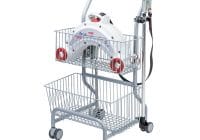 The Molift Nomad Cart (sold separately) is ideal for moving the Molift Nomad Ceiling Hoist. It has a special holder for the extension arm and a separate tray for storing slings and other items.