Description
The Roho Commode Cushion is made up of interconnected air cells and has a unique design that promotes blood flow. The Commode Cushion has a section cut out in the centre of the cushion for toileting. The flexible cells will adapt to the contours of the user's body, reducing any shear forces while repositioning or transferring.
The Roho Commode Cushion is made up of durable neoprene air cells that provide a high quality of pressure care, making it excellent for those who suffer from skin breakages, or pressure sores. As well as being preventative these cushions can aid with the healing process of pressure sores.
What is included:
– Repair Kit
– Hand Inflation Pump
Features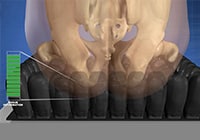 Lets you in: The unique design lets user sink into the cushion, reducing both pressure and discomfort to your skin and soft tissues.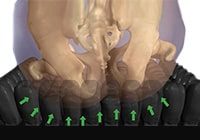 Matches your shape: Flexible cells provide constant and even forces across all contact areas with the body, while ensuring user remains safe, stable, and in the right position.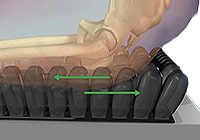 Works with you, not against you: The smooth surface reduces shear and friction without compromising user safety and comfort.