What if Car Brands Designed Electric Wheelchairs? Thanks to A.I. We Now Know…
In a world where innovation knows no bounds, the intersection of automotive excellence and mobility solutions takes an intriguing turn. Consider this: renowned car brands applying their signature design philosophies and engineering prowess to revolutionise electric wheelchairs. What if the Toyota, Tesla, Mercedes, Lamborghini, Bentley, and others decided to enter the electric wheelchair market? How...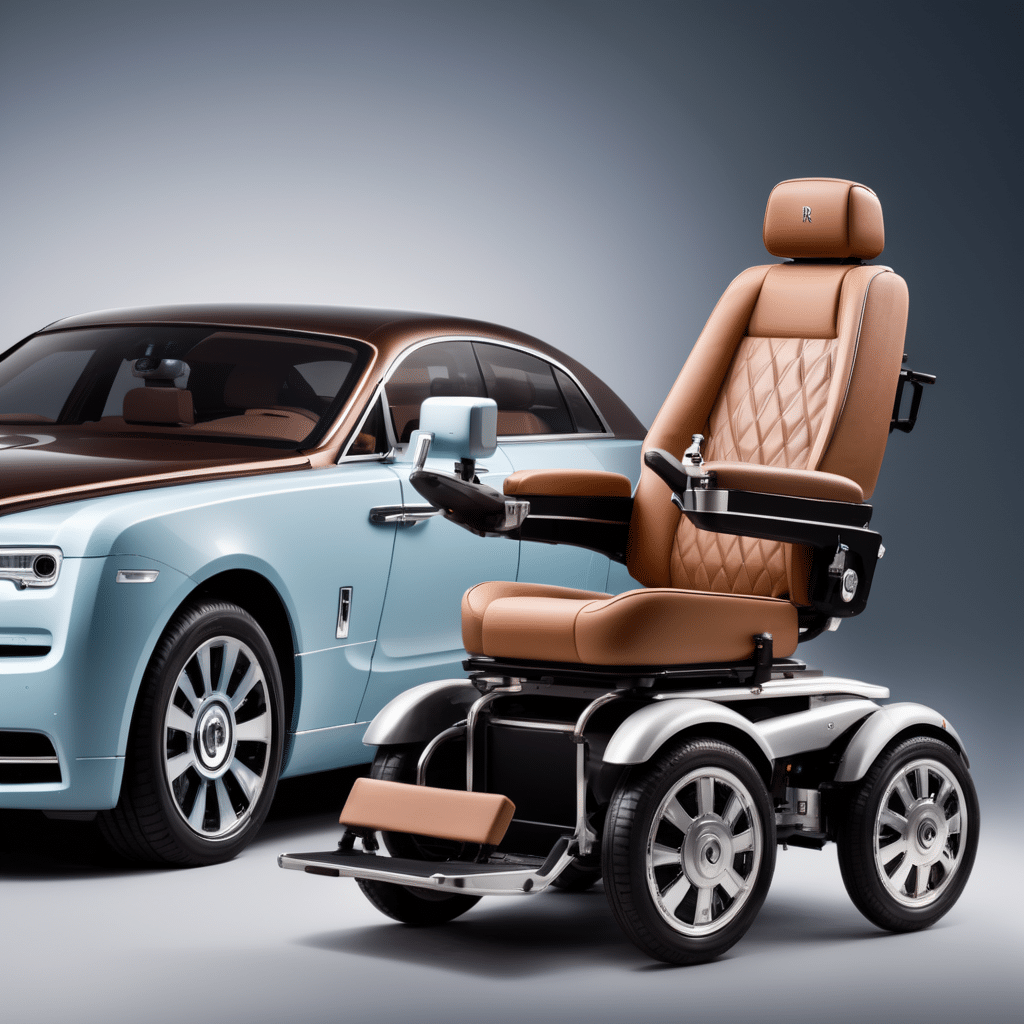 In a world where innovation knows no bounds, the intersection of automotive excellence and mobility solutions takes an intriguing turn. Consider this: renowned car brands applying their signature design philosophies and engineering prowess to revolutionise electric wheelchairs.
What if the Toyota, Tesla, Mercedes, Lamborghini, Bentley, and others decided to enter the electric wheelchair market? How will their distinct characteristics and technological advancements reshape the landscape of personal mobility?
Buckle up, because we're about to embark on an adventure where mobility meets the fast lane of innovation and cool designs!
Rugged Reliability for Every Terrain
Let's kick off with a Toyota-inspired electric wheelchair. It's not just any ride; it's a tough, off-roading beast built for durability and ready to take on any terrain. Consider it your dependable adventure companion, taking you places you've never been before!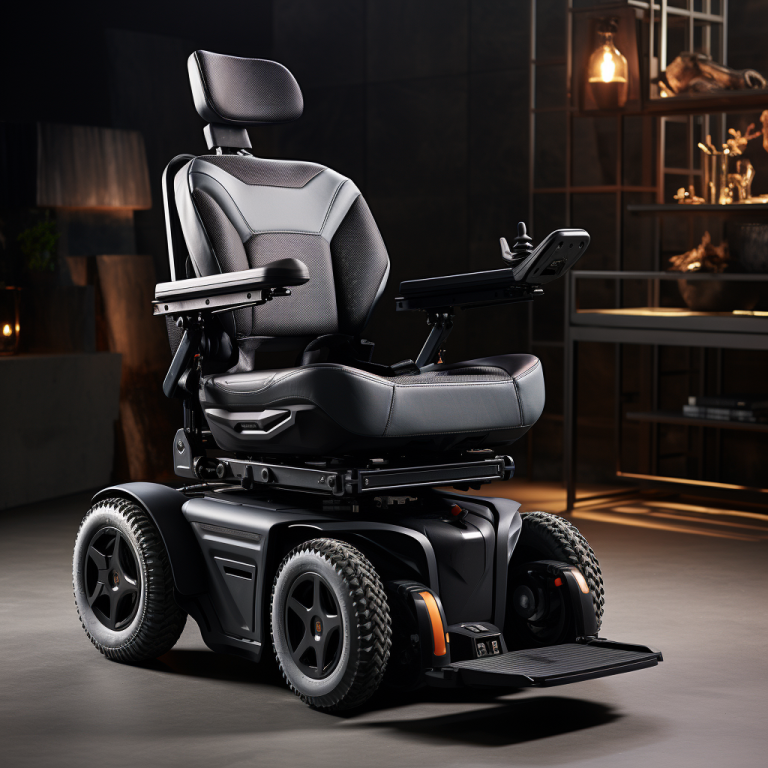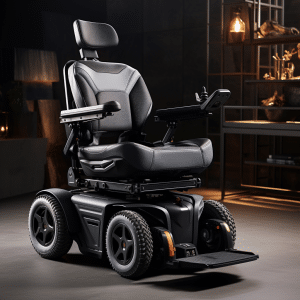 Tough and dependable, capable of navigating any terrain, from busy city streets to rugged outdoor trails. Toyota's tough design and powerful battery allow for endless exploration, while its comfortable seating and simple controls ensure a smooth and enjoyable ride.
Land Rover's all-terrain, adventure-ready electric wheelchair is also in the running. A Land Rover-inspired electric wheelchair, like their signature SUVs, would have off-road capabilities and be all about luxury and versatility, making it ideal for those looking for a taste of rugged yet comfortable mobility solutions.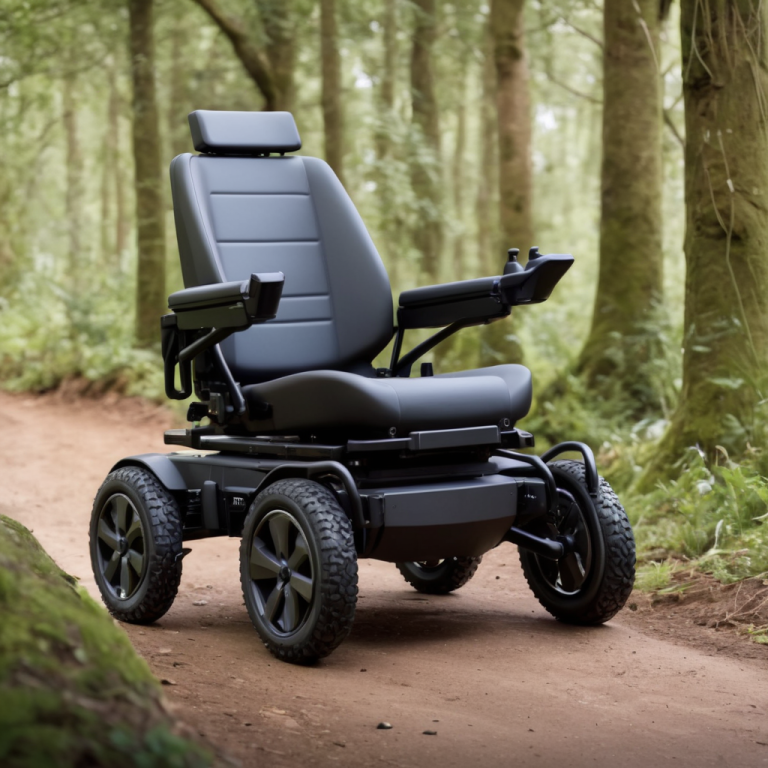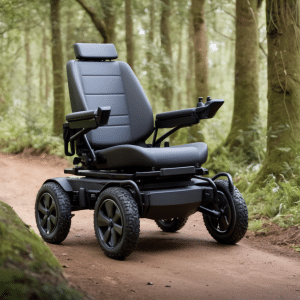 Intended for people who require both off-road capability and refined luxury. Land Rover's tough construction and advanced terrain management system can handle any challenge, while its deluxe interior and premium finishes make for a comfortable ride.
Muscle Car Performance for The City Streets
Rev up your engines for the Ford-style electric wheelchair. It's designed for tough off-roading and acceleration, while also appealing to urbanites with its hybrid and electric options. Prepare for a wild ride that combines functionality with high performance.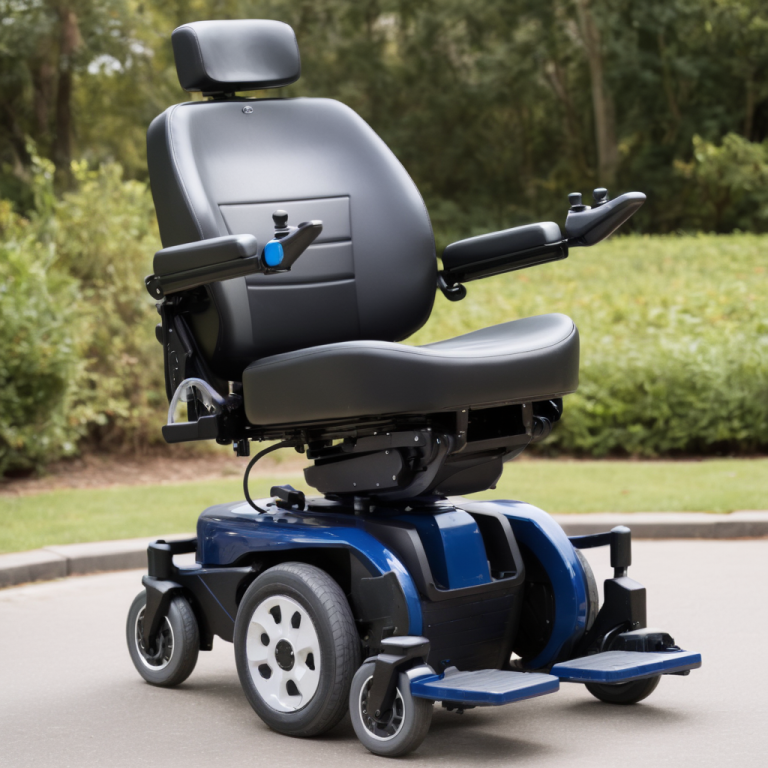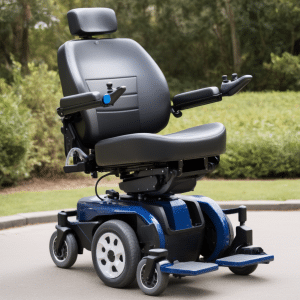 An electric wheelchair inspired by the spirit of a classic American muscle car. Ford's powerful engine and agile handling make it a joy to ride, and its eye-catching design and sporty accents are sure to turn heads wherever it goes.
Subaru's electric wheelchair is all about dependability and safety. It's like having a trusted friend who is always there for you and ready to take on any challenge. Stylish? Maybe not, but the point is to get the job done.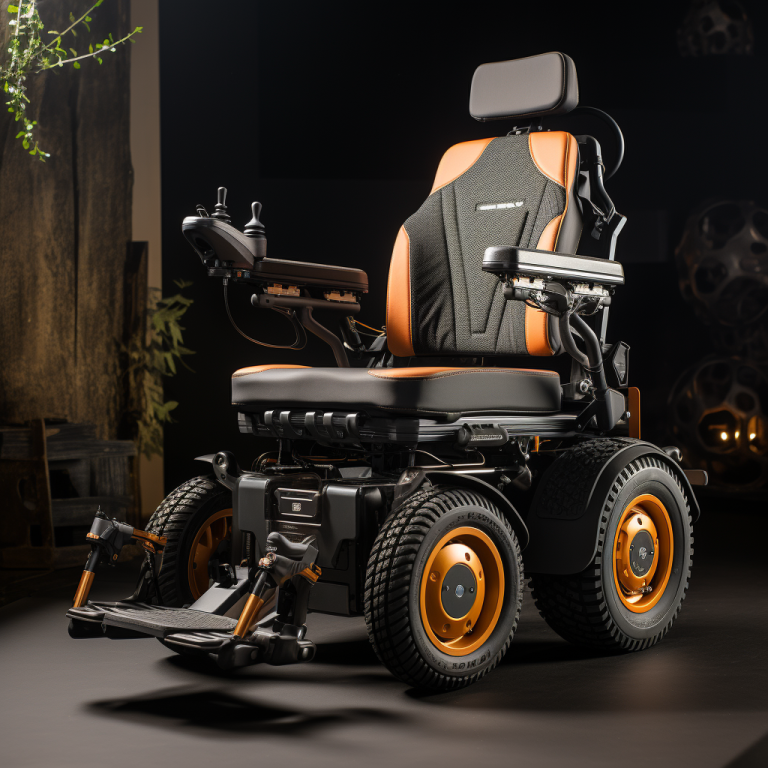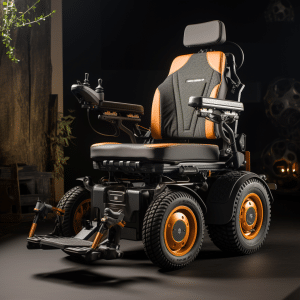 Designed for off-road exploration. Subaru's robust chassis and all-terrain tires handle any terrain with ease, while its comfortable seating and ample storage space make it ideal for long expeditions.
Efficiency Meets Affordability
It's Kia's turn! In this slick electric wheelchair, efficiency meets sleek technology. It's like a technologically savvy superhero, providing dependability with a dash of affordability. Imaging cruising through life in an electric wheelchair that is not only stylish but also extremely functional.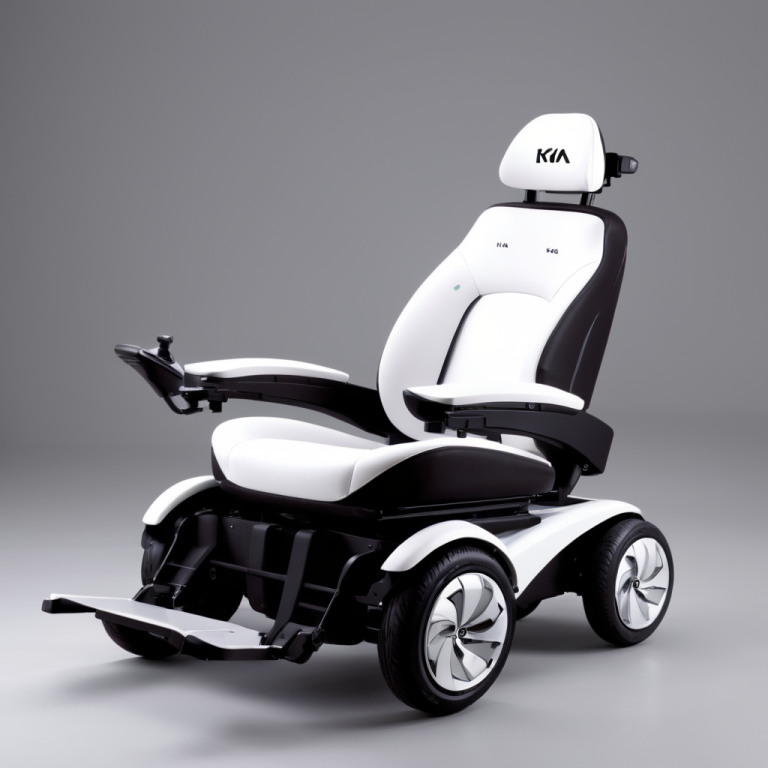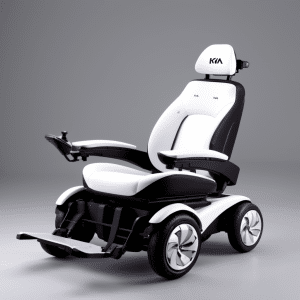 Its streamlined design and user-friendly features make Kia ideal for everyday use, while its efficient battery and long range ensure worry-free commuting. Packed with technological advancements, it would cater to daily use, providing a reliable and stylish mobility solution for the masses.
And here comes the Tesla-inspired electric wheelchair, fast and sleek. It's more than a chair; it's an adventure in the making, complete with cutting-edge technology that will blow your mind!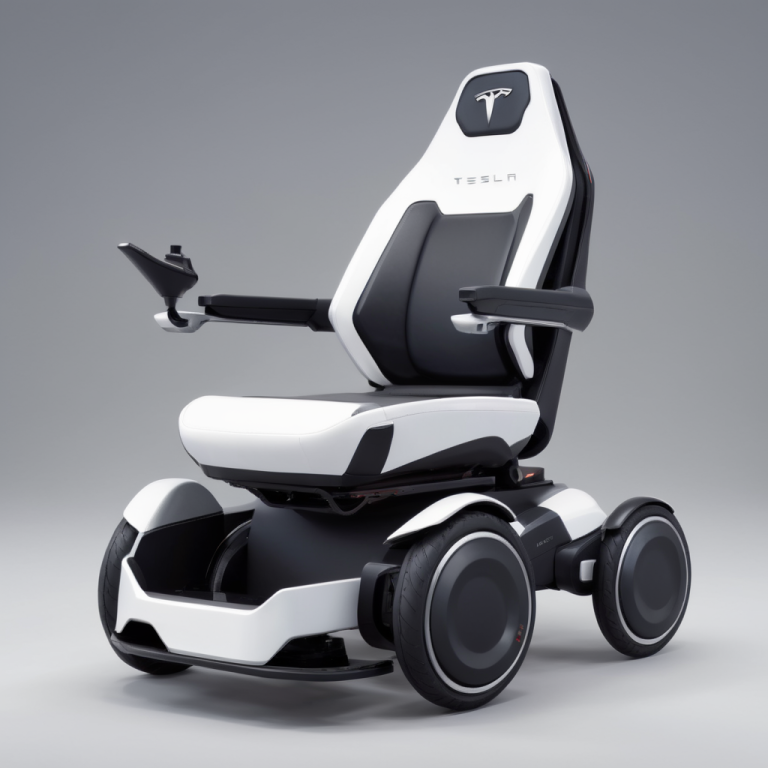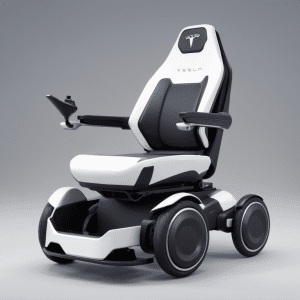 It embodies luxury and innovation. The Tesla's smooth design and minimalist interior exude elegance, while its autopilot features enable hands-free navigation, making every journey a breeze.
Safety-Centric Innovation
Volvo enters the fray with an emphasis on safety and sustainability. Consider a mobility solution that is long-lasting, family-friendly, and oh-so Scandinavian chic. It is more than just a chair; it is a statement of quality and environmental awareness.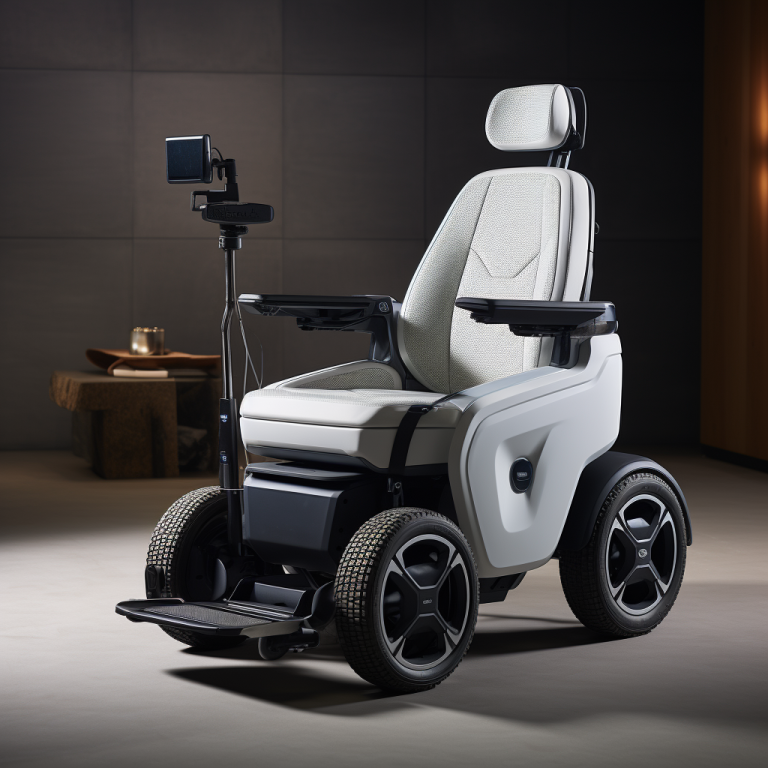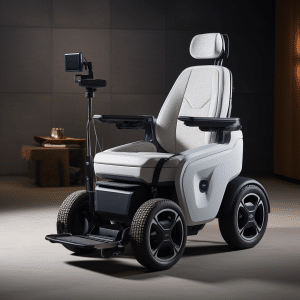 Volvo's commitment to safety would be evident in an electric wheelchair designed to prioritise user comfort. Combining Scandinavian design with cutting-edge technology, promising a safe, comfortable, and family-friendly environment. Its innovative safety features provide peace of mind, while its clean lines and minimalist aesthetics reflect Volvo's dedication to timeless design.
Performance, Luxury, and Comfort
BMW and Mercedes join the fray, bringing luxury, performance, and innovative technology with a sporty design, and German engineering to the electric wheelchair market. Imagine cruising in style, feeling safe, and enjoying the ride in style – these are wheelchairs that will turn heads!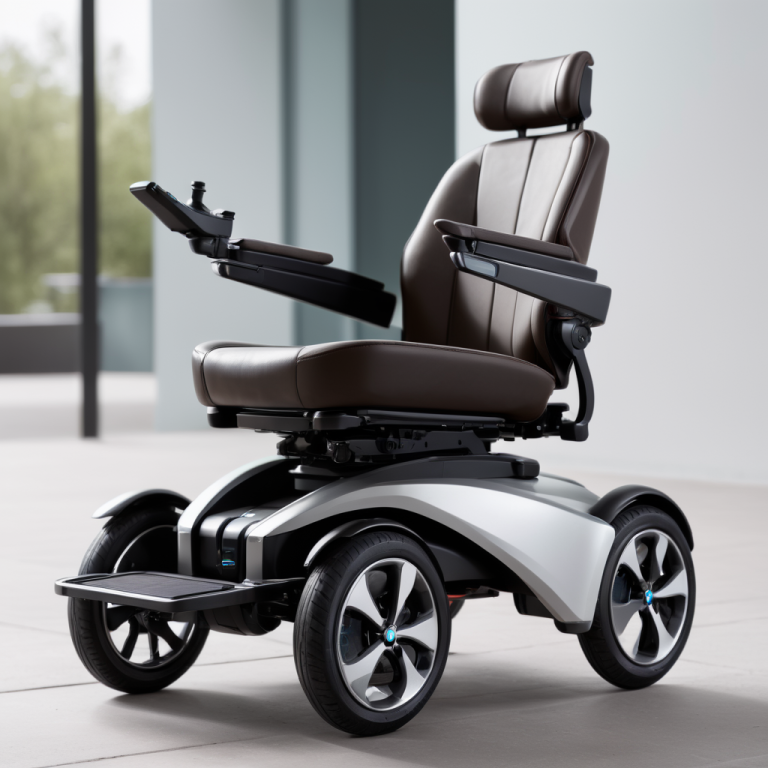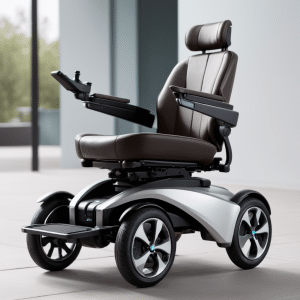 Consider a BMW electric wheelchair, designed with precision and performance in mind. Its powerful engine and advanced suspension system provide an exciting ride, while its luxurious appointments and cutting-edge technology appeal to the most discerning users.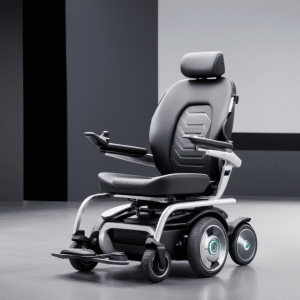 Imagine yourself in a Mercedes electric wheelchair, where luxury and comfort reign supreme. Its handcrafted leather upholstery and swish seating provide unrivalled comfort, while its sophisticated technology and user-friendly controls enhance every journey.
Precision Handling and Iconic Design
Time to get the adrenaline going. Think high-performance and exotic elegance – Ferrari, Porsche, and Lamborghini Power Wheelchairs for elite racing! Electric wheelchairs that scream luxury and exclusivity. Think of them as the VIP rides, crafted for speed and attention-grabbing style. Designed for those who value exclusivity and elegance.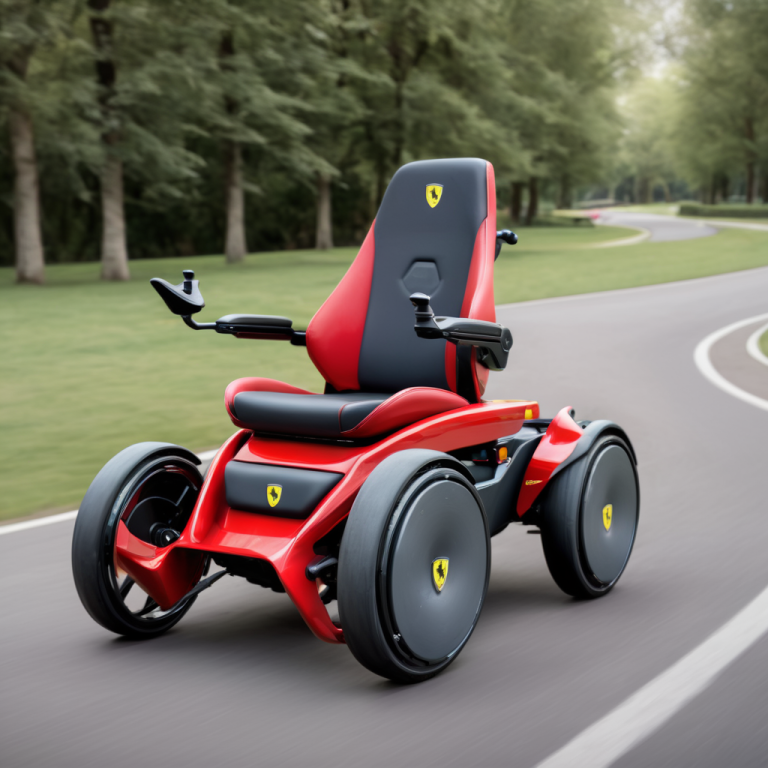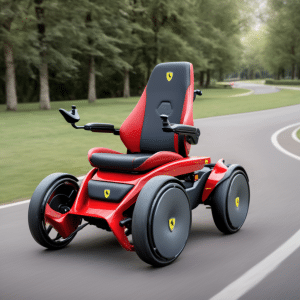 Consider a Ferrari electric wheelchair, a high-performance symbol of Italian craftsmanship. Its striking design and novel features set it apart from the crowd, and its limited production ensures its exclusivity.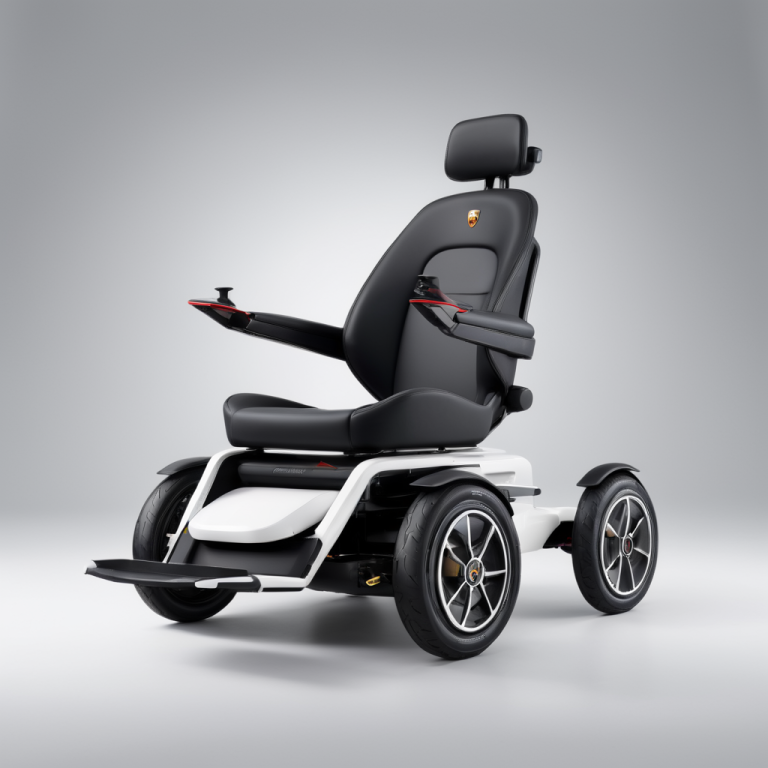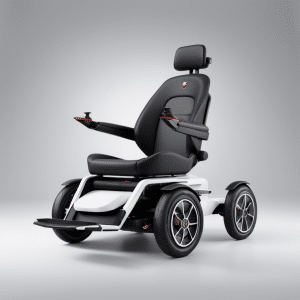 Picture a Porsche electric wheelchair, a testament to German engineering and handling precision. Its lightweight design and powerful engine provide an exhilarating ride, while its iconic design and attention to detail reflect Porsche's legacy of excellence.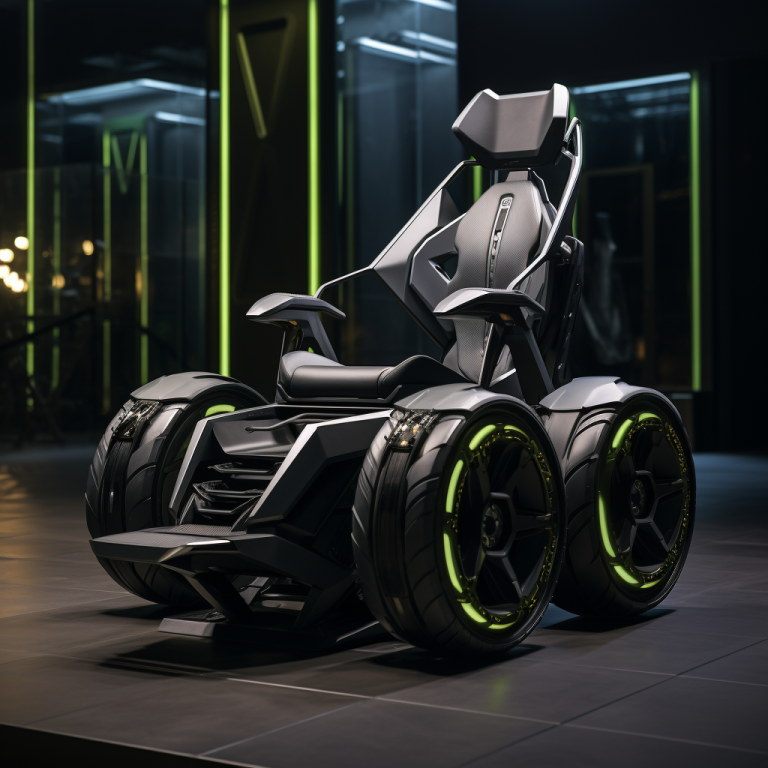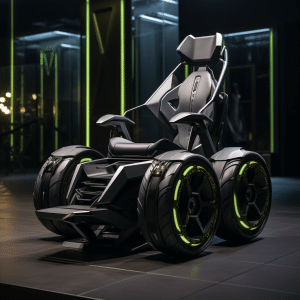 Imagine a Lamborghini electric wheelchair, a symbol of extreme performance and daring Italian design. Its aggressive stance and sharply contoured lines make a statement, while its powerful motor and advanced technology provide an adrenaline-pumping ride.
The Epitome of Luxury and Handcrafted Excellence
With their handcrafted, opulent electric wheelchairs, Rolls Royce and Bentley up the luxury ante, redefining luxury, and prestige. These rides aren't just functional; they're works of art for those who appreciate the finer things in life.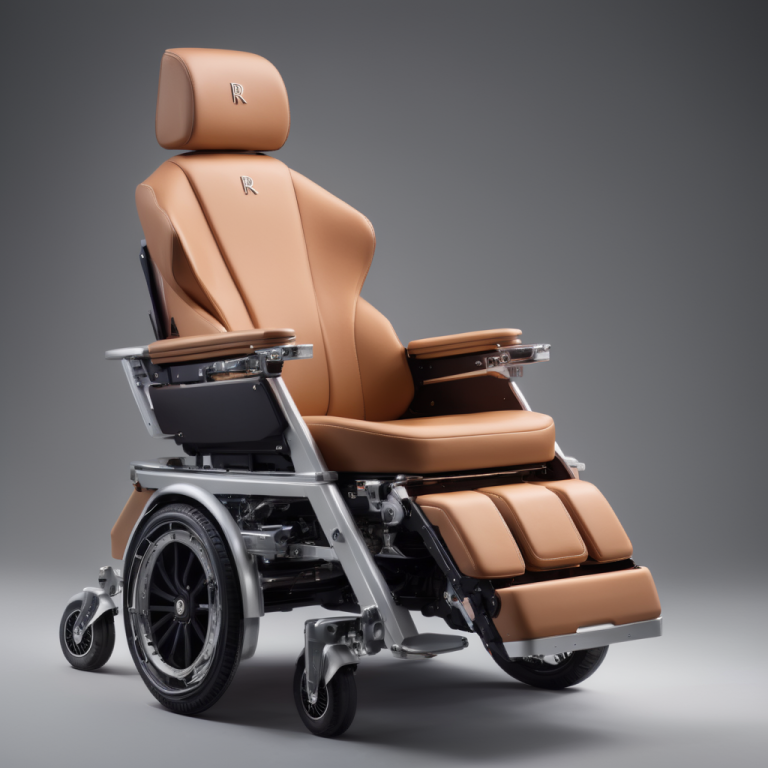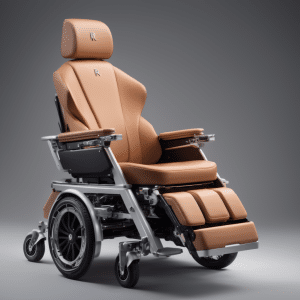 Just picture a Rolls-Royce electric wheelchair, the pinnacle of automotive luxury and craftsmanship. Its custom design, opulent materials, and meticulous attention to detail elevate mobility to the level of an art form.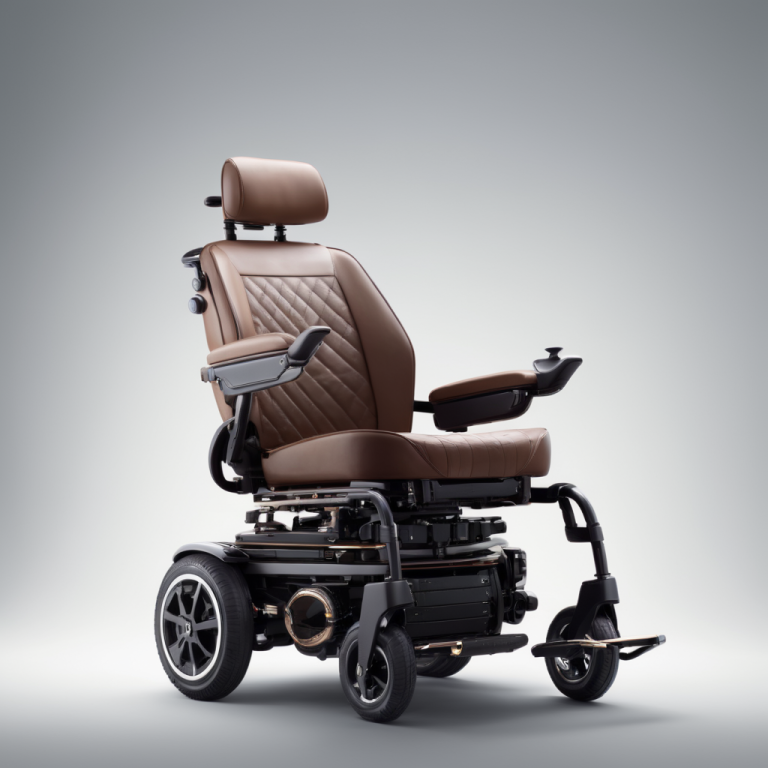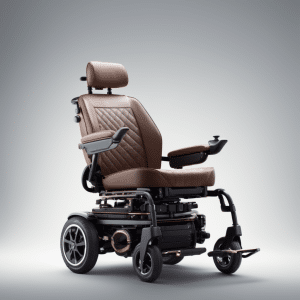 Where British tradition meets modern luxury. Bently's handcrafted design and exquisite materials exude refined elegance, while its advanced technology and performance ensure a truly unforgettable experience.
Luxury car manufacturers would redefine luxurious living in electric wheelchairs by emphasising craftsmanship, prestige, and personalised designs. Handcrafted details, silent rides, and an unrivalled sense of elegance pervade every move.
Limitless Innovation for Modern-day Mobility
Dare to dream and inject a lot of fun into the world of electric wheelchairs!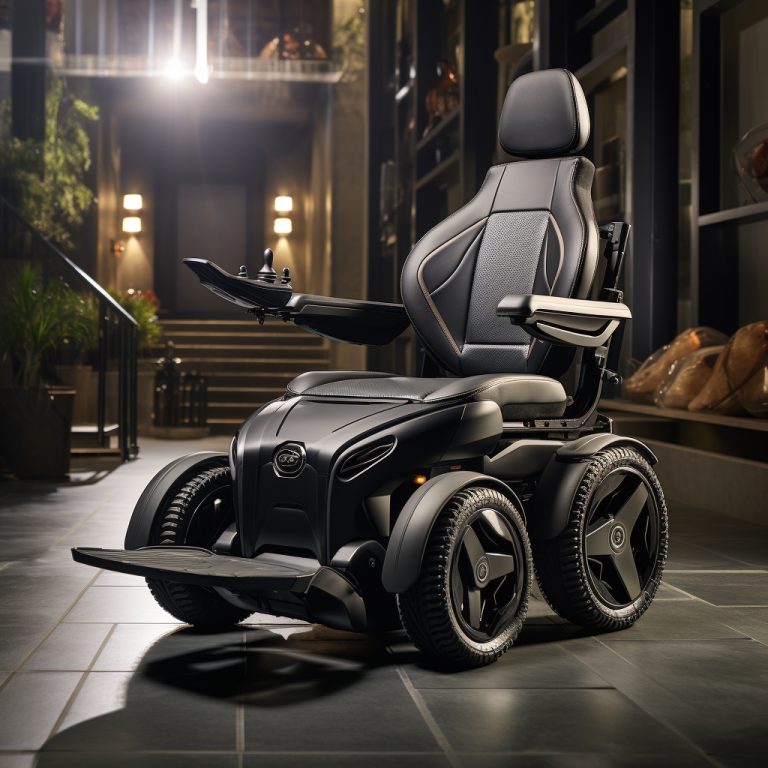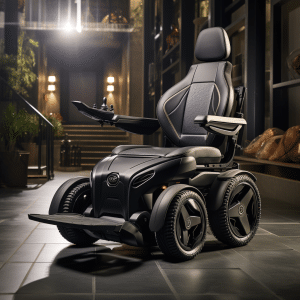 When it comes to car brands entering the realm of electric wheelchair design, the possibilities would be limitless. These brands have the potential to revolutionise the mobility landscape with their expertise in innovation, performance, and luxury, creating wheelchairs that are not only functional but also stylish, desirable, and empowering. These wheels will do more than just get you around; they will make a statement.
Disclaimer: These are not real products, nor have we worked with any brands to create these concepts. We wanted to raise the question of why no brand has tried to do this and how they'd look if they did. These images have been created using a 3rd party AI platform, as well as with a professional designer. We were inspired through the styling of the most popular models.
Preferred Suppliers for the Healthcare Industry Since 2003
Patient Handling is founded on a sound base of great staff, great products and great partners. We strive to put our clients needs above all else and focus on well thought out solutions for complex needs.




Contact Us
We are an online store only. Please contact us if you would like a product specialist to assist with your purchase.