Description
The Air Comfort Deluxe Chair V2 is a seating solution that aims to provide relief from pressure and distribute weight evenly. It has gained popularity in the market as it serves as a versatile piece of furniture, functioning as both a day chair and a bed. This makes it a preferred choice for sensitive patients and caregivers who value comfort and ease of use.
The chair is designed with user comfort in mind, featuring adjustable back recline, seat tilt, and raising leg rest. It also has drop away/adjustable armrests and back wings that enhance user comfort. The Carrflex Extreme multi-stretch covering of the chair has been treated for sanitation and durability, making it a hygienic option.
Furthermore, the chair is highly mobile, with large castors and a one-directional lock castor that enables straight-line tracking. The patented Airgonomic seating system of the chair comprises four air cells that provide a cushioned and supportive position for the patient.
To cater to different body sizes, the chair is available in three sizes Small, Medium and Large.
Features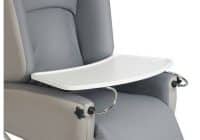 Meal Tray (sold separately) Product code: AO59036 (Small) Product code: AO59035 (Large)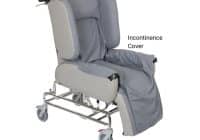 Incontinence Cover (sold separately) Product code: AO59013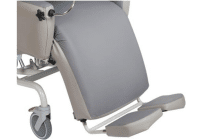 Footrest (sold separately) Product code: AO59055