Description
The Configura Advance Mobile Care Chair is versatile and can accommodate various user types, including non-ambulant users, those with limited knee extension, those needing transport between rooms, and those with moderate postural needs. It can also support users weighing up to 160 kg and those with complex postural requirements, such as fixtures or contractures, as well as users with stiffness or fixtures at the hips, stroke, or neurological conditions.
The chair features vapor-permeable fabric on the seat base, legrest, backrest, and armrests, with tilt-in-space available to promote midline sitting and reduce the need for additional lateral support. The multi-adjustable pillow backrest can be filled or emptied to suit different postural needs, and the backrest can be reclined and locked at a specific angle for added comfort and support.
Users can customize their experience by removing filling from the backrest cushions, and an integrated pressure cushion is provided as standard. The cushion's aperture size of 430 mm x 430 mm x 76 mm (17.5" x 17.5" x 3") ensures that the seat and armrests' height remains consistent when using alternative cushions.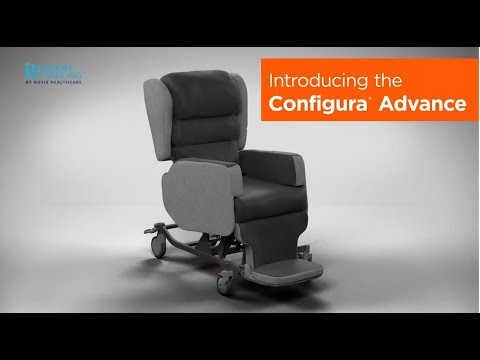 Features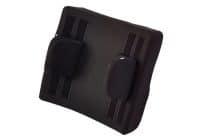 Configura Adjustable Lateral Support Backrest: Contoured foam backrest offers both comfort and support. Velcro-adjustable lateral support for added reinforcement and gentle positioning. Breathable fabric used in the backrest helps reduce pressure, providing extra comfort (sold separately). Small (Product code: CA2410), Medium (Product code: CA2411), Large (Product code: CA2412)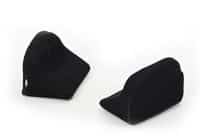 Configura Lateral Support: Used underneath the backrest pillow cushion to provide moderate postural support (sold separately in each). Product code: CA2413