Description
The Configura Bariatric is a seating technology specifically designed for bariatric use, offering excellent adjustability, flexibility, and convenience for prescribers. It comes equipped with a full-width alternating air cushion, which is ideal for users who are at high risk of pressure damage. Among its features are easy adjustability for varying and changing needs, washable covers that can be removed for recycling, and affordability that helps with consistent budget management and significant savings on special chairs. The Dual Motor operation allows independent adjustment of the leg rest elevation and backrest recline, while Tilt-in-Space (with independent leg rest) improves pelvic stability, posture, pressure distribution, circulation, and makes hoisting easier, reducing the tendency to slip forward in the chair. Additionally, the Configura Bariatric range enables trouble-free selection of the chair width through removable armrests, allowing for three different widths within the same chair. Supportive armrests are included for easy transfers, and the seat base and backrest are made of breathable and wipeable fabric.
The Configura Bariatric is available in two models, Standard and Tilt-in-Space. Please select the appropriate model when ordering.
Note that the Configura Bariatric 317 kg Dual Motor (SKU CR5420) is a special order item, and production time is estimated at 12-16 weeks. Please contact our Customer Service team for assistance with your order and an accurate delivery time.
Features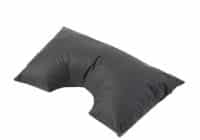 Configura Bariatric Profiled Headrest: Replace the top cushion of the Waterfall Backrest, offering extra head support for users who have limited control over their head movement. This feature is especially beneficial for those with such mobility issues. The headrest is designed to fit all Configura chairs and is crafted from Vapour Permeable fabric. Product code: CA2448 (Sold Separately)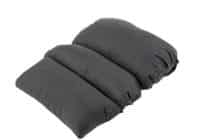 Configura Bariatric VP Waterfall Backrest: Offers customisable height-adjustable pillows to provide mild to moderate postural support. It is especially helpful for people with kyphosis or scoliosis, particularly when used in a T-shape. The pillows can be filled or adjusted to provide additional lateral support with Lateral Support Blocks. For those with a kyphotic spine, the pillows can be positioned vertically to enhance comfort. The backrest is made of Vapour permeable fabric and is suitable for users with mild to moderate postural needs. Product code: CA2436 (Sold Separately)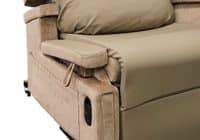 Configura Dropdown Armrests: Facilitate easy side transfers onto different surfaces such as wheelchairs, commodes, and beds. They can be conveniently installed on either side of the Configura Comfort chair. To ensure optimal use, it's advised to set the chair rise angle to 2 degrees, which aligns it with the target surface height. Lowering the armrests after this will aid in the transfer process. Product code: CA2488 (Left) and CA2490 (Right) (Sold Separately)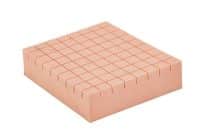 Configura Bariatric Castellated Foam Cushion with Cover: Reduces pressure and is ideal for those at high risk of developing pressure damage, as long as their skin is intact. It has a castellated top surface for improved immersion and is suitable for those with reduced core body heat who find the Visco cushion too firm. Although clinical studies are in progress, its effectiveness is currently based on anecdotal evidence and experience. Product Code: CA2434 (Sold Separately)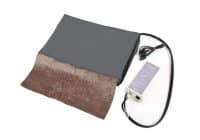 Configura Bariatric Cushionair Cushion and Pump:: Relieve pressure and provide comfort to those who have pressure damage. It has memory foam and a Vapour Permeable fabric overlay that offers stability and comfort while reducing pressure. Product Code: CA2476 (Sold Separately)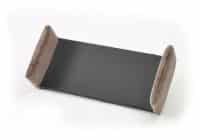 Configura Bariatric Channel Legrest: Made with Duratek fabric to provide lateral support for the legs, reducing the chance of them shifting away from the body's midline. This is beneficial for individuals who have reduced leg control. Product Code: CA2446 (Sold Separately)