Ceiling Hoist and Patient Lifter Servicing
Caring for your investment in patient lifting is an important part of what we do at Patient Handling. As the sole importer to Australia for Molift patient lifting systems, we are well placed to provide you with the after-sales support you need. We offer annual testing and inspection for your floor or ceiling hoist to ensure compliance with AS/ISO 10535:2011 Hoists for the transfer of disabled persons.
Our national network of Molift Certified technicians give you peace of mind when it comes to maintenance and repairs of your Molift hoist.
Our staff are also trained in the majority of patient lifters and can offer you a programmed maintenance plan for your facility to reduce risk in your workplace.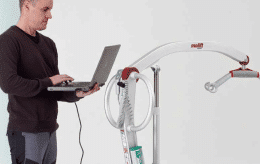 Preferred Suppliers for the Healthcare Industry Since 2003
Patient Handling is founded on a sound base of great staff, great products and great partners. We strive to put our clients needs above all else and focus on well thought out solutions for complex needs.




Contact Us
We are an online store only. Please contact us if you would like a product specialist to assist with your purchase.