How to use a Stand Up Alarm
A Stand Up Alarm is a good early warning system to monitor patients, whose unsupervised wandering could present a danger to themselves. The slip-resistant mat presents no danger to the resident, but provides nurses and carers with an early warning signal. The alarm plugs directly into an existing nurse call system.
Instructions for using a Stand Up Alarm:
Place the alarm on the floor beside the resident's bed.
The alarm is best placed on the side most regularly used to exit the bed – either the patient's strongest / most comfortable side, or the closest to the bathroom and door.
Check that the edge of the non-slip mat is under the bed. This will eliminate the risk of tripping on the edge of the mat and will ensure good contact when the resident steps onto the mat.
Ideally, they will stand close to the centre of the mat upon standing.
Plug the cord into the Nurse Call system and double check the mat is working by standing on the mat.
The Stand Up Alarm should be regularly cleaned in line with your regular floor cleaning protocol.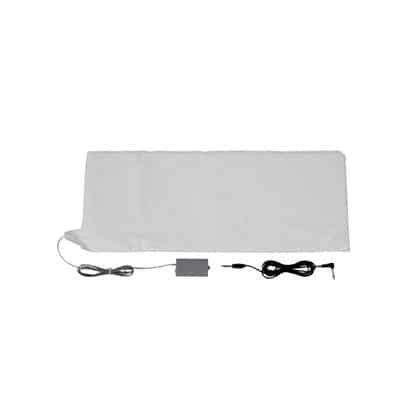 Preferred Suppliers for the Healthcare Industry Since 2003
Patient Handling is founded on a sound base of great staff, great products and great partners. We strive to put our clients needs above all else and focus on well thought out solutions for complex needs.




Contact Us
We are an online store only. Please contact us if you would like a product specialist to assist with your purchase.