Description
The Swift Mobil Tilt-2 is a shower commode chair designed to address the needs of both caregivers and users. It offers enhanced comfort and safety features that promote a secure and ergonomic working position for caregivers while providing users with a sense of security. One of the key features of the Swift Mobil Tilt-2 is its unique tilt function. With a tilt range of -5° to +35°, it allows caregivers to tilt the chair from either side, providing reassurance to the user during tilting and facilitating an ergonomic working position for the caregiver.
The chair is designed for ease of access and comfort. It provides excellent access around the seating area, making personal care routines easier for caregivers and allowing for dignified care for users. For sensitive users, extra-soft seat cushions are available, and the soft and quick-drying backrest and curved footrests further enhance user comfort. The armrests can be adjusted in height and width by +/- 6 cm, and the swing-away footrests are also available in a shorter version.
The chair features a seat with a rear opening, providing easy access for caregivers and comfort for users. The specially developed surface strikes the right balance between friction and cleanliness, ensuring a non-slip and hygienic environment. Other notable features include a multi-adjustable headrest designed for maximum comfort and flexibility, and high-quality materials such as powder-painted steel for the chassis.
The Swift Mobil Tilt-2 is adaptable to accommodate different user needs and sizes. It has a generous maximum user weight capacity of 160 kg and offers seat-to-floor height adjustability between 50-65 cm.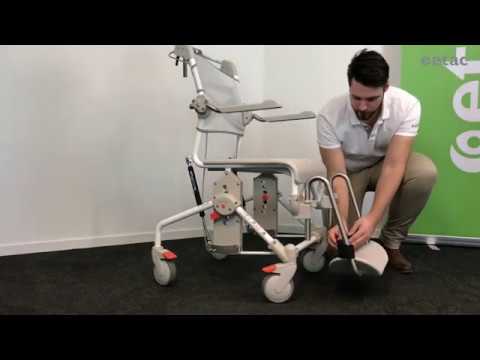 Features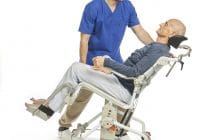 Unique And Safe Tilting Function: Can be operated from either side of the chair enabling a good working position for the carer and reassurance for the user during tilting.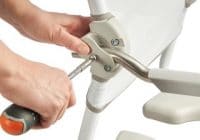 Adjustable Armrests As Standard: Easily adapted to various user needs. Adjustable both in height and width, +/- 6 cm in each direction.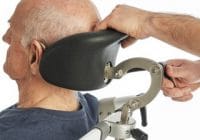 Multi-Adjustable Headrest: The headrest is designed to provide maximum comfort and flexibility and can be adjusted to suit a range of user needs.