Description
The Molift Quattro is a versatile freestanding traverse gantry system featuring a four-post design. It is an excellent solution for temporary hoisting needs or facilities without a fixed rail system in place. With easy installation and no requirement for additional fixtures on walls or ceilings, the Quattro gantry can be quickly and efficiently set up by one or two individuals. It is particularly well-suited for temporary hoist applications, commonly found in hospitals or aged care environments.
The gantry system consists of a durable aluminium frame and four sturdy steel posts, ensuring exceptional stability and providing comprehensive coverage for hoisting requirements. When combined with the Molift Air or Molift Nomad ceiling hoist and a compatible sling, the Quattro gantry system can address all overhead lifting situations. Whether it's lifting and transferring from beds, floors, chairs, wheelchairs, or toilets, this system offers reliable and convenient solutions.
The Molift Quattro is available in two size options: 3m x 3m (part no 1600030) or 4m x 4m (part no 1600035) with a maximum height of 2.45m (minimum 2.33m). Additionally, adjustable feet for each leg are available as accessories to accommodate different floor surfaces and heights.
Please note that the following items are sold separately:
Molift Air Hoist Motor
Molift Nomad Portable Ceiling Hoist
Molift Nomad Cart
Molift Slings
The Molift Quattro, along with its compatible accessories, provides a comprehensive and flexible solution for temporary hoisting needs, ensuring efficient and safe transfers in various care settings.
Features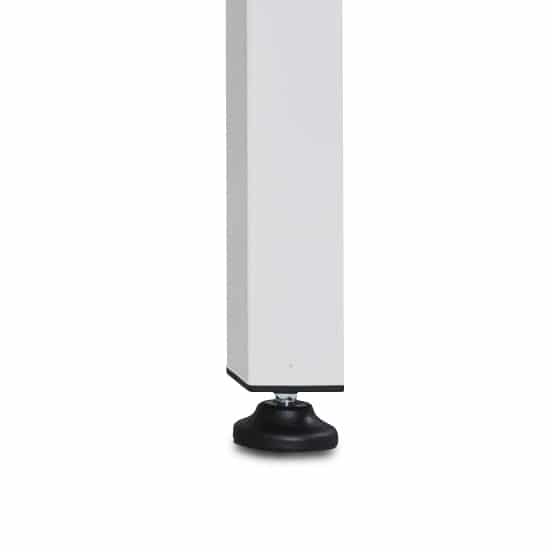 Molift Quattro Adjustable Foot