Description
The Novis Disposable Air Transfer Mat is a revolutionary product designed to enhance patient care and enable effortless lateral movement. This innovative mat utilises low-pressure, high-volume air to create a friction-reducing air layer, ensuring comfortable and seamless patient transfers.
Equipped with hover holes on the underside, the Novis Air Transfer Mat allows controlled air escape, generating an air layer between the mat and the surface. This layer effectively minimises friction, enabling smooth and frictionless lateral movement while reducing physical strain on both patients and caregivers.
Crafted with durability and quality in mind, the Novis Air Transfer Mat is constructed from high-quality materials that are easy to clean and maintain. It is designed to withstand the demanding healthcare environment, providing long-lasting performance for improved patient experiences. Discover the groundbreaking Novis Air Transfer Mat, offering a diverse range of sizes to cater to individual user requirements.
Features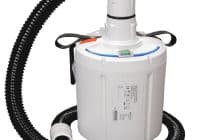 Air Transfer Mat Blower Pump with compatible pump design. SKU: ATMP001 (sold separately)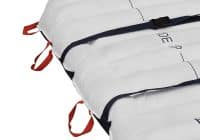 Reinforced Handles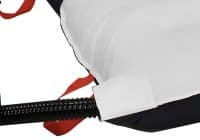 Dual Connection Points