Description
A versatile lift chair allowing for infinite positions for reclining so the user can achieve optimum positioning. The Lc 107 is designed with an extended length on the footrest for additional comfort.
The LC 107 is recommended for a user height of 163cm – 183cm. It is a a sleek and modern chaise lounger that seamlessly blends comfort with minimalist style. Its standout features include a smooth and ultra-responsive lift system, an industry-first hand control with a USB charger port, and an integrated battery backup system for uninterrupted use during power outages. With a durable wooden frame, the LC-101 ensures strength and elegance, making it a reliable and long-lasting choice for luxurious relaxation.
It is available in 3 colours: Pecan, Burgundy and Ocean. The backrest is a blown fibre sewn split back.
Features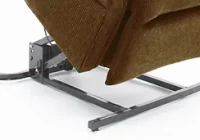 Quiet lifting mechanism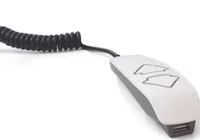 USB hand control