Description
The Configura Comfort electric rise recliner is specifically designed to provide comfortable seating for individuals who require mild to moderate postural support. Its primary purpose is to minimise the risk of pressure ulcers and aid those who have limited mobility in transitioning from sitting to standing positions.
To enhance pelvic stability, the recliner features a "Reduced Shear" recline function. Additionally, the armrests come equipped with pressure-reducing fabric as a standard feature, while the seat and backrest are upholstered with vapour-permeable fabric that matches the colour of the recliner.
The recliner has a knockdown design, which makes it easy to deliver and assemble. It also comes equipped with castors, allowing for easy manoeuvrability. Furthermore, the depth of the recliner can be adjusted without the need for additional accessories, and it is compatible with a variety of transfer aids and passive hoists.
When ordering, customers can select from three different size options: Small, Medium, and Large. Also choose from different upholstery options, including Beige Vinyl, Black Vinyl, and Duratek.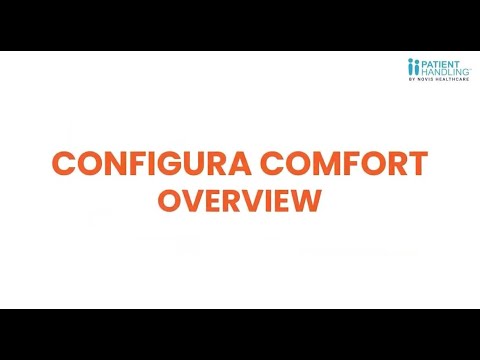 Features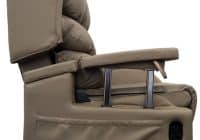 Configura Dropdown Armrest. Colour-matched vapour permeable fabric in Left or Right.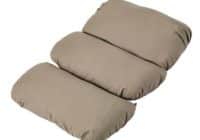 Configura Comfort Backrest Pillow Set (product code: SC2308)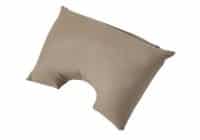 Configura Comfort Profiled Headrest (product code: CA2419)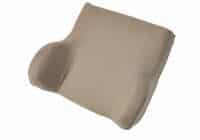 Configura Comfort Lateral Support Backrest. Small (product code: CA2406), Medium (product code: CA2407), Large (product code: CA2408)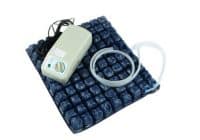 Configura Cushionair Cushion and Pump. (product code: CA2400)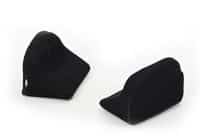 Configura Lateral Support: Used underneath the backrest pillow cushion to provide moderate postural support (sold separately in each). (product code: CA2413)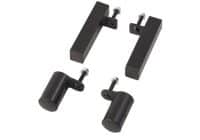 Configura Comfort Height Adjustment Kit. 25mm adjustment (product code: CA2421) 50mm adjustment (product code: CA2422)