Molift Smart 150 foldable lifter – User Manual
Molift Smart 150 is a foldable mobile lifter intended for lifting and transferring personnel to/ from bed, chair, wheelchair and toilet. The lifter is made out of light materials, it has castors and a battery and a lifting capacity of 150 kg.
It is therefore ideal for mobile care units, such as home care personnel who has a need for lifting capabilities without fixed or stationary lifting devices present in every home. Molift Smart 150 can also be used in hospitals and institutions. The lifter should only be used for transfers across short distances, such as between a chair and a bed or into bathroom/restroom and cannot replace a wheelchair or similar.
The Molift Smart 150 with accessories as described in this manual are CE marked according to the Council Directive concerning medical devices (93/42/EEC). The lifter is classified as medical equipment class 1, and tested and verified by a third party, according to standards IEC 60601-1, IEC 60601-1-2 and NS-EN ISO 10535:2006
Download the user manual here: Molift Smart 150 Portable Hoist User Manual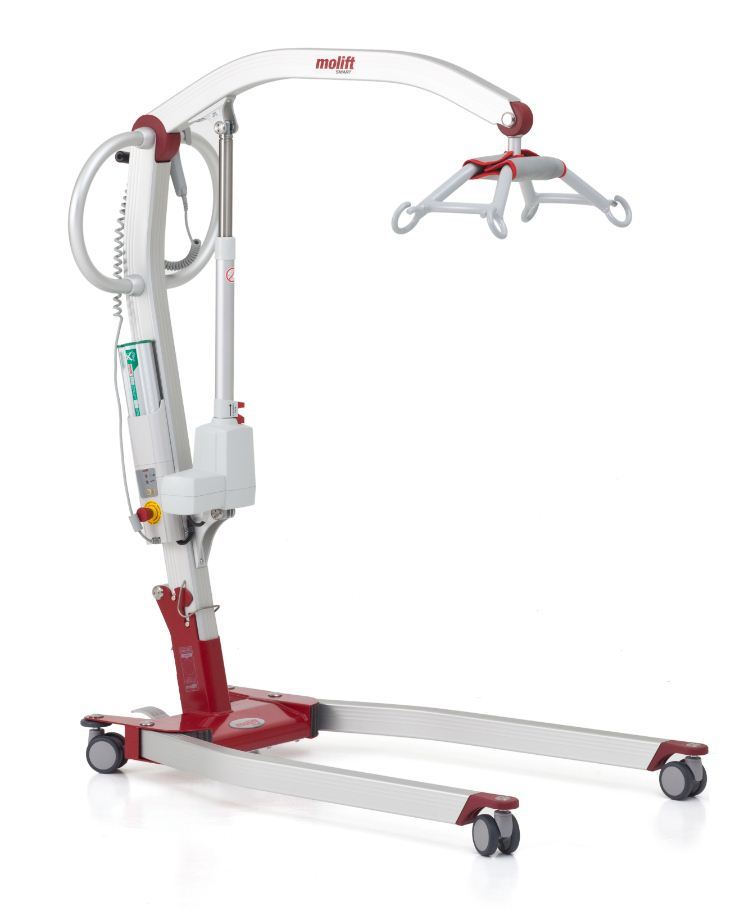 Preferred Suppliers for the Healthcare Industry Since 2003
Patient Handling is founded on a sound base of great staff, great products and great partners. We strive to put our clients needs above all else and focus on well thought out solutions for complex needs.




Contact Us
We are an online store only. Please contact us if you would like a product specialist to assist with your purchase.