Description
The Raizer II Lifting Chair is the ideal solution for individuals struggling to regain their footing after a fall. This battery-powered mobile chair swiftly raises a fallen person to an almost standing position within minutes, offering a valuable tool to uphold independence and mobility. User-friendly in its design, the Raizer II requires only a single assistant, a helping hand, and minimal physical exertion. The chair prioritises comfort and safety, ensuring a seamless and stress-free lifting experience. Boasting a weight capacity of up to 150 kg, the Raizer II caters to a diverse range of users, making it suitable for various environments, including hospitals, nursing homes, and private residences.
Notably, the Raizer II stands out for its effortless assembly. With two identical backrests and four identical legs, the chair can be easily assembled within minutes, eliminating the need for specialised tools or expertise. Furthermore, the lifting process guarantees the safety of both the fallen individual and the assistant, with no risk of overburdening the helper. With its comfortable design, and straightforward assembly, it presents an excellent option for anyone seeking to maintain their independence and mobility.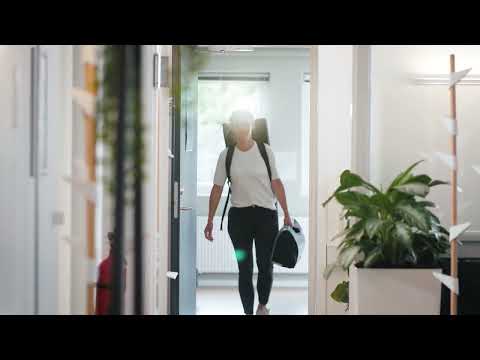 Features
Head Rest (sold separately) SKU: MHLU-107464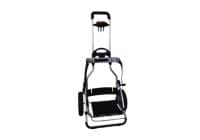 Raizer II Trolley (sold separately) SKU: MHLU-107273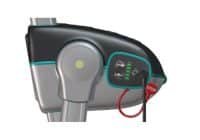 The backrest of the seat features an independently adjustable seat belt placement, which enhances upper body stability when lifting a fallen person. Easily removed for washing. Seatbelt included (SKU: MHLU-107250)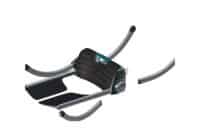 Assembly is made easy with 4 identical legs and 2 identical back rests to ensure correct assembly, every time. Sound and LED indicators signals correct assembly.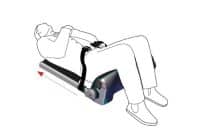 The emergency stop button has a higher level of intuitiveness. Remote control includes battery indicator and service reminder.
End stop feature ensure accurate positioning during both usage and disassembly.