Description
The Roho Recliner Cushion is a custom made cushion designed to fit the user's chair, giving both back and seating support. This recliner cushion provides skin protection for the pelvis and the back and can be made with high or low profile air pockets depending on the level of emersion the user prefers. This chair cushion is ideal for those sitting in a recliner wheelchair or lounge chair, who are at high risk of skin breakdown and pressure sores or spend prolonged amounts of time sitting.
The Roho Recliner Chair Cushion is made up of neoprene air cells which distribute pressure evenly and therefore reduce the impact on the user. Increased blood flow reduces the risk of skin breakdown.
The air cells can be adjusted to suit the user to ensure optimum comfort. All cushions are supplied with a hand inflation pump, repair kit and operating instructions.
Specification:
These cushions are fully customised, there are no standard sizes.  Production time is approximately 8 weeks
Features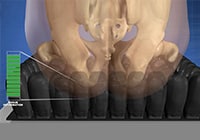 Lets you in: The unique design lets user sink into the cushion, reducing both pressure and discomfort to your skin and soft tissues.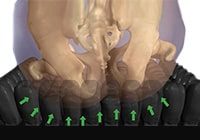 Matches your shape: Flexible cells provide constant and even forces across all contact areas with the body, while ensuring user remains safe, stable, and in the right position.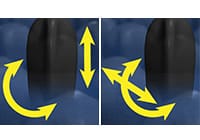 Moves with you: ROHO cushions are designed to move with the body and constantly adapt to the changes that happen throughout each day and over time.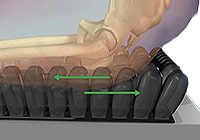 Works with you, not against you: The smooth surface reduces shear and friction without compromising user safety and comfort.