Establishing a good fall prevention strategy is imperative for people with reduced mobility and for the elderly. Falls can result in serious injury and require extensive rehabilitation. An assessment in the home environment by an Occupational Therapist or Aged Care Assessment Team (ACAT) is a really useful resource and should be considered where required.
There are several areas within the home to be considered and the bathroom in particular should be assessed due to the increased potential to slip on a wet floor. Fortunately there is a variety of equipment and a range of products to assist with fall prevention. The most common products that are recommended by Occupational Therapists are: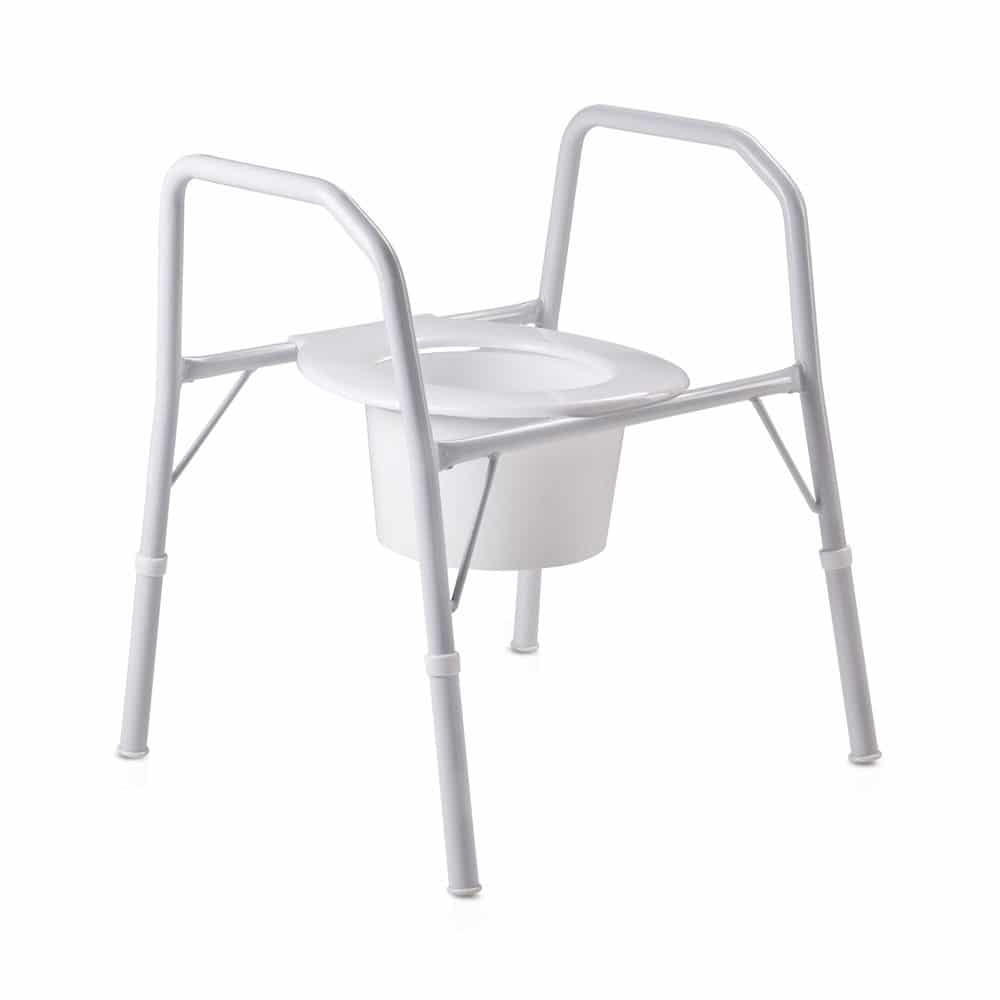 1. Over Toilet Aid Height adjustable to suit the user, an over toilet aid consists of a frame designed to act as armrest handles allowing the user to lower themselves and also to push themselves up. The additional height means the user does not need to sit down too low to use the toilet. This aid is also fitted with a toilet seat and some also include a lid and splash guard.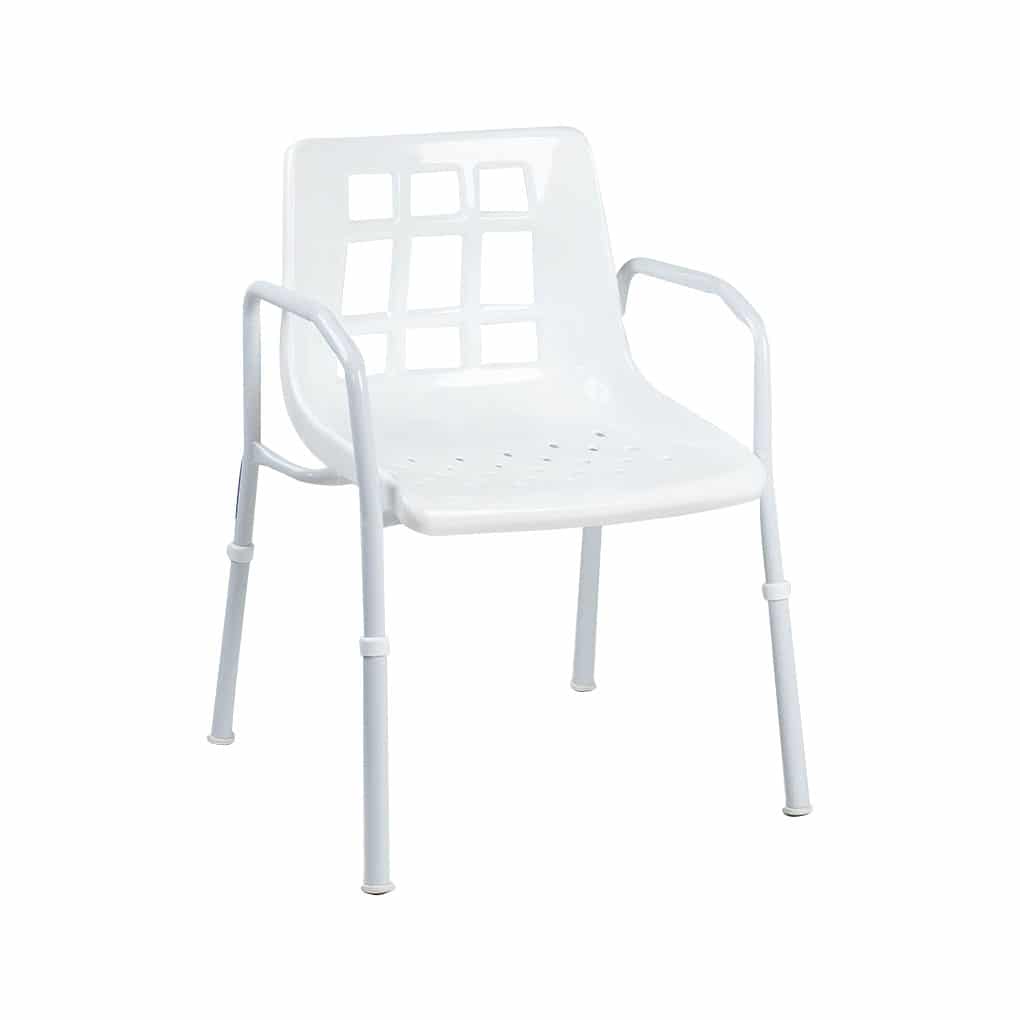 2. Shower Chair A popular product to improve safety and comfort in the shower. Shower Chairs are also useful for rehabilitation and in situations where it is difficult to stand for an extended period of time. They are height adjustable and some even come with additional settings to assist with the gradient fall in the shower recess.
For some users with a limited area within the shower a shower stool can be used. Although height adjustable, the stools do not include a seat backing.
3. Suction Grab Rails can be positioned in quite a few areas of a bathroom such as at the toilet, bathtub or in a shower to reduce the potential for a fall. Rails can be in the form of a metal bar which is screwed into the wall making this a permanent fixture.
Alternatively, a suction grab rail can be applied to a non-porous surface such as glass or ceramic tiles as long at the suction section does not sit over the grout where it can create an air gap and reduce the suction.
4. Toilet Seat Raiser A great piece of equipment for providing a correct and thereby safer height for a user. Toilet Seat Raisers are available in a range of sizes to suit the height of a user and to reduce the height at which the user must sit. They are easily fitted to a toilet seat bowl by removing the seat and lid. The raisers are a universal fit and therefore fit standard toilets.
There are options available with or without a lid. Additionally some toilet seat raisers also come with swing-away armrests for additional support and to reduce the need for a toilet frame/surround or for grab rails.
5. Bath Boards are popular for users who use a bathtub. They can be seated without having to fully immerse in the bath. A shower hose can be fitted to the facet to provide the water supply.
For more information on suitable equipment for Falls Prevention in and out of the bathroom please visit the Patient Handling Fall Prevention Section.