Best Mobility Scooters in Australia 2023 – Buying Guide
Are you on the hunt for the perfect mobility scooter in Australia? Navigating the sea of options can be quite a challenge, given the wide array of options available. Fear not! We've got you covered from compact and lightweight small mobility scooters to larger robust heavy-duty models. We'll guide you on a journey of discovery....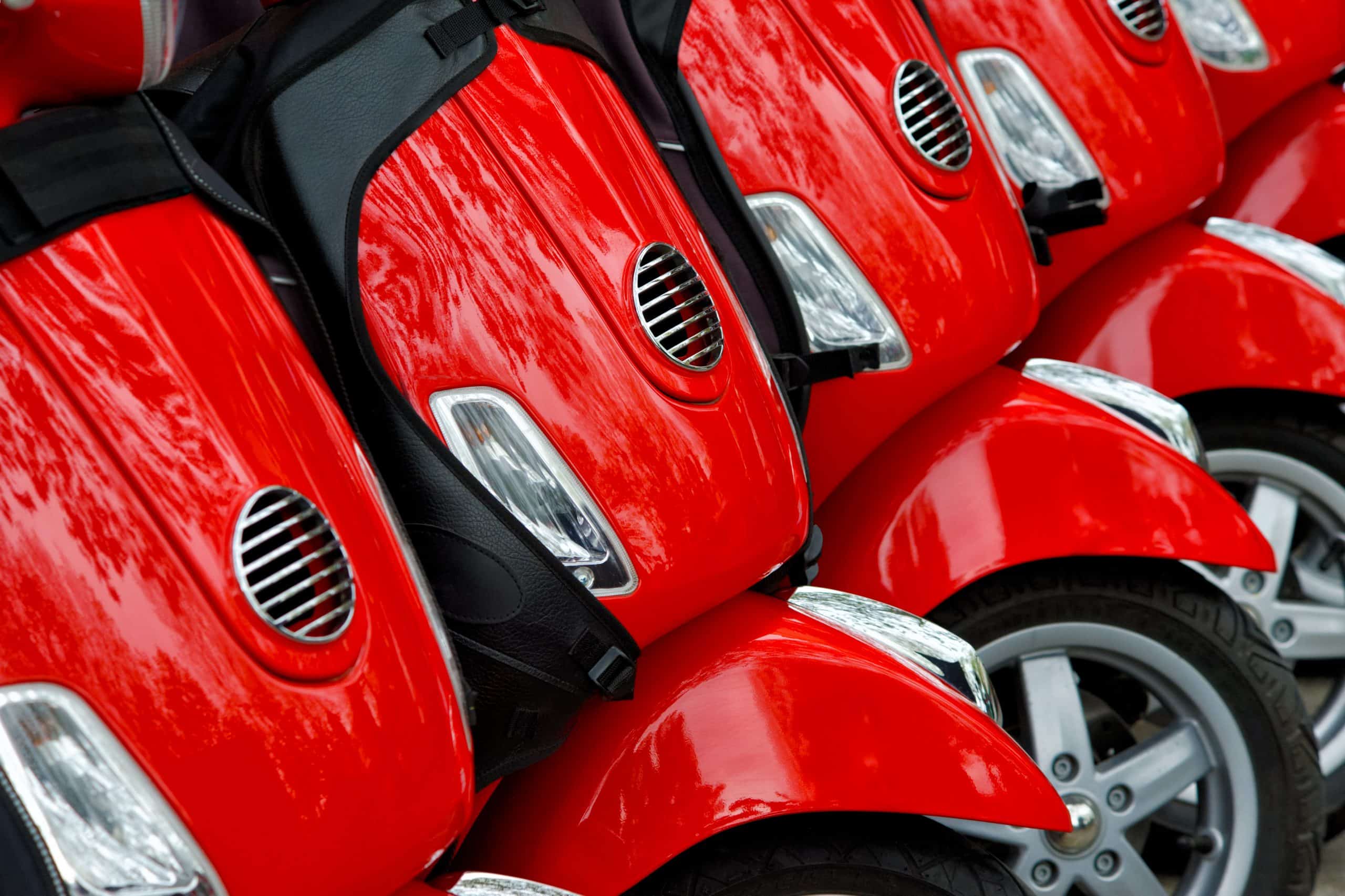 Are you on the hunt for the perfect mobility scooter in Australia? Navigating the sea of options can be quite a challenge, given the wide array of options available. Fear not! We've got you covered from compact and lightweight small mobility scooters to larger robust heavy-duty models. We'll guide you on a journey of discovery.
Read on to uncover the numerous benefits of mobility scooters and the crucial factors you need to consider when making a purchase. We also provide the essential safety guidelines so you can cruise with confidence and finally what we consider the top 10 best mobility scooters in Australia for 2023!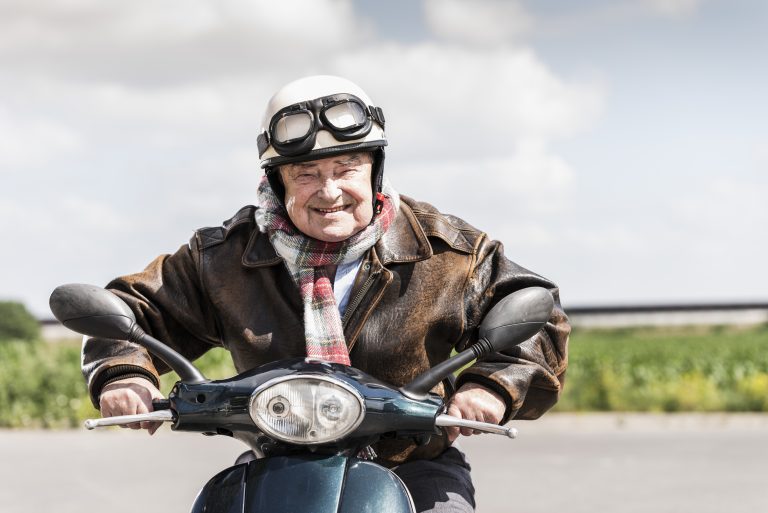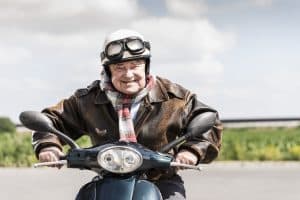 Understanding the Range of Mobility Scooters
The landscape of mobility scooters boasts diverse types and sizes, each tailored to cater to specific requirements and preferences. 
Some mobility scooters are better suited for short trips and navigating crowded areas with their lightweight design. These are easy to transport and will fit in the boot of a car. While others are designed with larger wheels, they possess more power, weigh more, and a great option for navigating more difficult terrain.
The predominant range encompasses small, mid-sized, large, and heavy-duty mobility scooters. Most mobility scooters are available in a choice between a manoeuvrable 3-wheel or a more stable 4-wheel design. 
Welcoming Small Mobility Scooters: Nimble and Convenient
When it comes to maneuverability in confined spaces like homes with narrow hallways and shopping centres where navigating through narrow isles is crucial, the small mobility scooter dominates! These compact wonders are often foldable or easily disassembled, making them a perfect companion for traveling. 
Although they offer portability, it is worth noting that small mobility scooters typically have lower weight capacities and shorter battery ranges per charge, ideal for short-distance travel and transportation needs.
Elevating Comfort with Mid Sized Mobility Scooters
Stepping up the game! Increasing the comfort level, mid sized mobility scooters provide enhanced stability, more features, and improved suspension. Featuring larger wheels and increased ground clearance, these versatile companions are equally at home in an indoor and outdoor setting, providing a comfortable and effortless ride.
The Splendour of Large and Heavy-Duty Mobility Scooters
When the journey requires extra comfort and stability, large mobility scooters become the champions. These models are particularly suitable for longer distances and are more powerful to overcome challenging terrains, which is advantageous. In this category, heavy-duty mobility scooters possess high weight capacities, extended battery ranges per charge, robust wheels, advanced suspension systems, and powerful motors to conquer all types of landscapes.

What a choice: 3-Wheel or 4-Wheel Mobility Scooters
The choice between 3-wheel and 4-wheel mobility scooters is a crucial one, depending on your intended use and environment. Three-wheelers are ideal for navigating corners and tight spaces. Meanwhile, four-wheel models offer superior stability, particularly on uneven surfaces, providing a sense of confidence during outdoor escapades.
Unlocking the Advantages of Mobility Scooters: Empowerment and Freedom
The benefits of mobility scooters are evident. These remarkable devices provide a multitude of advantages, particularly for those facing mobility challenges. One noteworthy feature is the enhanced freedom they offer – effortlessly facilitating movement both indoors and outdoors, allowing you to explore without many limitations. 
Additionally, mobility scooters provide enhanced independence, enabling you to embrace self-sufficiency, embark on shopping sprees, visit friends, and enjoy outdoor strolls independently, ultimately enhancing your overall quality of life.
Mobility scooters are designed with safety in mind and essential for well-being. These scooters are equipped with reliable brakes and some are equipped with advanced safety features such as anti-tip wheels, and safety belts to ensure secure transportation. Additionally, these mobility scooters prioritise your comfort with adjustable features, ergonomic seats, and suspension systems, and some have cushioned armrests that ensure a smooth ride even on rugged terrain. 
Besides convenience, mobility scooters are also a source of social interaction, providing a gateway to community involvement, visiting loved ones, and exploring the outdoors, ultimately contributing to your mental and emotional wellness.

Crucial Considerations When Acquiring a Mobility Scooter
The pursuit of the perfect mobility scooter requires a thorough examination of various dimensions. First, evaluate your primary usage scenarios. Tight spaces call for compact or foldable mobility scooter models, whereas uneven terrains warrant robust, larger alternatives with pneumatic rubber wheels to tackle challenges with ease. Ensuring your scooter's weight capacity aligns comfortably with your own is vital, as exceeding this limit could impact both performance and safety.
Additionally, the amount of time you spend on a scooter can be a factor in your travel range – shorter trips may be a good choice with a scooter featuring a modest battery life, while longer adventures require models with enhanced endurance and a higher range per charge. Look for scooters that provide comfort with adjustable seats, ergonomic handlebars, and premium suspension systems for a luxurious ride.
For the adventurous traveler, the option of a portable mobility scooter or a foldable variant provides unparalleled portability. Their compact disassembly or folding mechanism streamlines transportation, making them ideal companions for your explorations. While standard terrains accommodate most scooters, formidable landscapes require heavy-duty or all-terrain models. 
Lastly, respect your budget as you utilise the numerous mobility scooter options available, striving to achieve a balance between cost and features while maintaining quality.
Decoding the Dilemma: 3-Wheel vs. 4-Wheel Mobility Scooters
Deciding between these two scooter categories boils down to your specific needs. Let's break it down. Three-wheelers are the masters of maneuverability, navigating indoor spaces and tight corners with ease. On the flip side, four-wheel options provide a sense of stability that's ideal for outdoor escapades and tackling uneven terrain.
While three-wheelers have a high level of agility, four-wheel models bring a heightened sense of stability to the table, which is ideal for conquering uneven surfaces and steep hills. Need a ride that can handle a robust weight capacity? In that instance, the four-wheel category takes the title. On the other hand, if you're all about convenience, three-wheel scooters steal the show with their compact frames and lighter build, a dream come true for travelers. 
It is important to remember that four-wheel variants might lean towards bulkier, heavier territory. So, consider your preferences and priorities, and let them guide you toward the ride that's tailored to you.
Prioritising Safety: Navigating the Scooter Domain
Safety is vital in the field of mobility scooters, and here's your compass for a secure safe ride. First off, let's talk mindful speed. Adapt your pace to your surroundings, ensuring that you maintain full control even in bustling areas like shopping centres and sidewalks. Visibility decreases as the light dims so don't forget to increase your visibility score with lights and reflectors.
Now, here's a great rule: fasten that safety belt if your scooter has one. This small yet remarkable step can make a world of difference, particularly during unexpected stops. Routine checks are your best friend—inspect your tyres, brakes, and battery regularly to ensure your ride is running safely and smoothly. If anything seems to be unsatisfactory, don't hesitate to seek professional assistance.
When you're out near a road, remember to play by the rules. Stick to traffic regulations, opt for shared paths or footpaths whenever possible, respect those speed limits, and always give the right of way to pedestrians. By keeping these safety guidelines in mind, you are not just cruising, you are cruising with confidence!

Selecting Your Perfect Mobility Scooter: A Tailored Approach
The mobility scooter that truly resonates with you is the one that effortlessly enhances your unique lifestyle. For those with a passion for exploration, the foldable or travel mobility scooter is your top choice. These marvels of engineering seamlessly adapt to various modes of transportation, making them the ultimate companions for your jet-setting adventures.
If the call of off-road escapades is too tempting to resist, consider the heavy-duty and all-terrain mobility scooter range. These stalwart companions fearlessly conquered gravel paths and grassy terrains, transforming your outdoor journeys into breathtaking feats of exploration. 
On the other hand, when your to-do list involves shopping and errands, a scooter equipped with a generous basket or added storage compartments becomes your trusted companion, streamlining your daily tasks with style.
The spotlight shines on small and mid-sized mobility scooters in the realm of indoor mobility. With finesse and grace, these scooters glide through narrow spaces, effortlessly maneuvering around obstacles, and seamlessly blending into your indoor world. Ultimately, your mobility scooter is not just a mode of transport—it's an extension of your lifestyle, and finding the perfect match is all about combining practicality and personality.
Our Picks: The Top 10 Best Mobility Scooters
Travel Buddy:

Running Errands:

Going The Distance:

Heavy Duty Champions: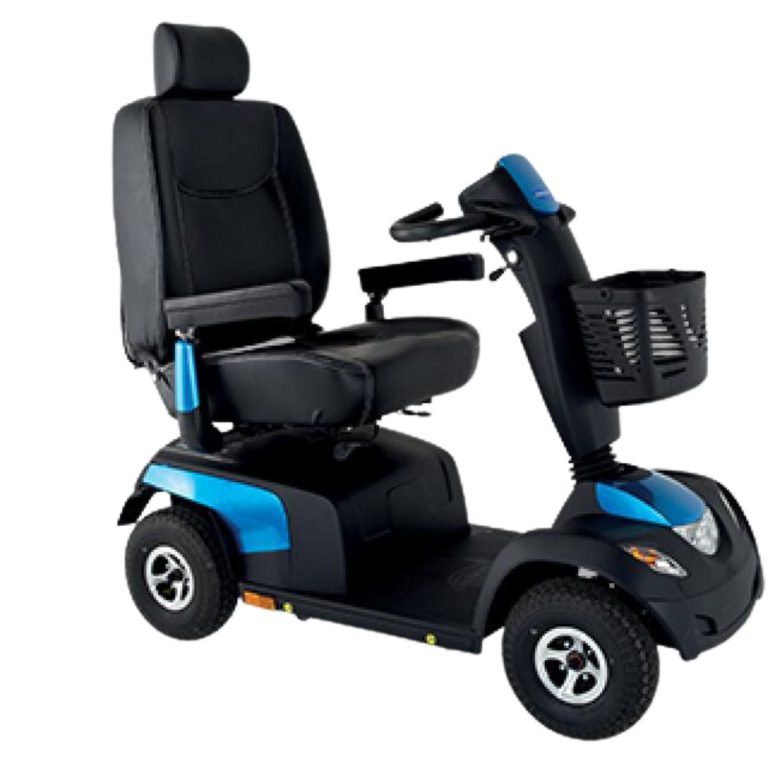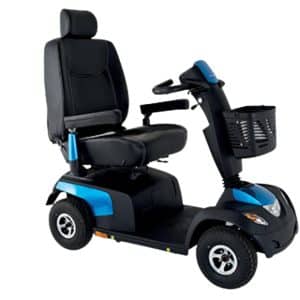 Head Turners:

Continue the Journey: Discover Freedom with Mobility Scooters
Take a journey through our website to explore the realm of mobility scooters and the exemplary brands we carry. These brands encapsulate the spirit of mobility and independence, ensuring that your choice is one of distinction and quality.
In the world of mobility scooters, empowerment and freedom reign supreme. As you embark on your journey with these modern marvels, remember that each ride is a testament to your ability to overcome challenges and embrace life to the fullest.
Recommended Reading
Best Mobility Scooter Ramps in Australia | A Buying Guide
Mobility Scooters & Electric Wheelchairs What You Can And Cannot Do on the Road 
Preferred Suppliers for the Healthcare Industry Since 2003
Patient Handling is founded on a sound base of great staff, great products and great partners. We strive to put our clients needs above all else and focus on well thought out solutions for complex needs.




Contact Us
We are an online store only. Please contact us if you would like a product specialist to assist with your purchase.